Support Sara Feigenholtz for State Representative
It's an Honor to Serve
Our 12th District community includes the Lakeview, Lincoln Park and Near North neighborhoods, and is one of the most diverse and spirited in all of Illinois. There is no place I'd rather be. We have accomplished great things for our community and together, we will accomplish much more.
Illinois had a rough go for the past four years — but I believe we have turned a corner leaving the dark, dismal days behind us. In Springfield, a new spirit of bi-partisan cooperation, problem-solving, and "get to yes" permeates the halls of our state Capitol. The refreshing, "can do" atmosphere is more evident than ever.
After we adjourn each legislative session, my office and I go on a listening tour of the 12th district. I love doing this because for me, this is the essence of this work. True representation is about listening to people, working to meet their needs, and delivering on promises.
It is inspiring to hear people celebrate the 2019 legislative session as nothing short of historic. We passed important policies that will improve lives, address fiscal challenges, and ensure that Springfield is working for everyone. I am keenly aware that there are still tough issues to tackle such as property tax reform and pensions. Rest assured that I am up to the task.
I am excited to continue to earn your trust and support to solve issues that remain unresolved for future generations of Illinoisans. I look forward to seeing you around the neighborhood in our lovely corner of the city and hearing how I can continue advocating for you.
As your State Representative, I will always fight for you and make your voices heard in the halls of our state Capitol.
Warmest regards,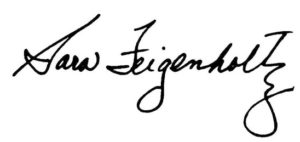 Sara Feigenholtz, State Representative 12th District
Environment
Climate change is undeniably and rapidly affecting our lives on a local and global scale. With the Trump administration's blatant attempt to sabotage the progress our country has made, the Illinois General Assembly must step up and shape the future of renewable energy for Illinois.
Community Safety
Gun violence is plaguing our country. Passing responsible gun legislation is of paramount importance in an age when school shootings, church and synagogue massacres are becoming more and more common. Everyone deserves to live in a safe community. I support keeping illegal guns off our streets and out of the hands of individuals who are in crisis.
Reproductive Rights
As the daughter of a doctor, fighting for health care access has always been a priority. Having sole ownership over decision making on matters regarding bodily autonomy is a fundamental human right. I am proud to have the endorsement of Personal PAC and twice have received the Illinois Planned Parenthood Profile in Courage Award for passage of HB40 and the Contraceptive Equity Act.